Random House Books
The Mayor of Seussville:
Being able to create a game using some of the characters I grew up reading from Dr. Seuss was pretty amazing. I was lucky enough to help develop and write the game mechanics, create the wire frames and develop copy based on the characters and situations.
The goal with this game for Facebook was to help drive awareness of not only the books themselves, but also the Launch of Seussville.com.
Facebook Game, Design, Copywriting
Copywriter & Game Concept Designer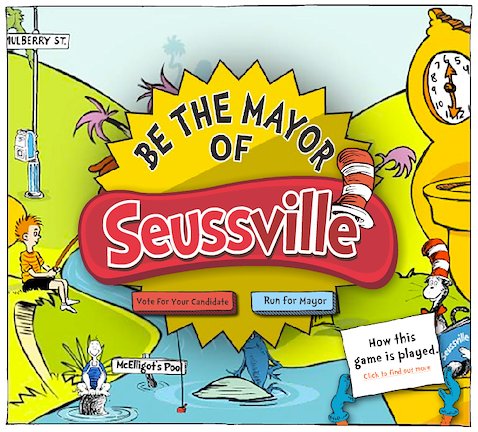 The intro screen allowed players to either jump right in, or get a bit more info. Every step of the game - from look & feel, to how it was written - had to feel like it came from the Seuss universe.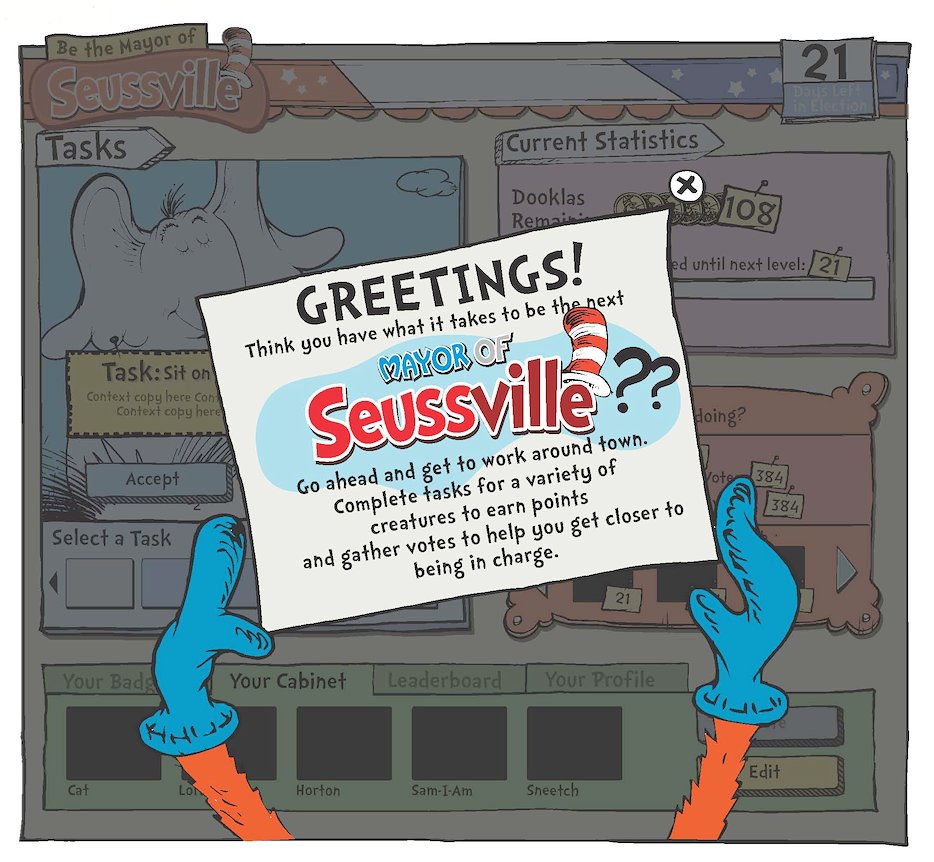 Players were greeted and prompted to begin interacting with various characters, completing tasks as they went in order to get votes and become Mayor!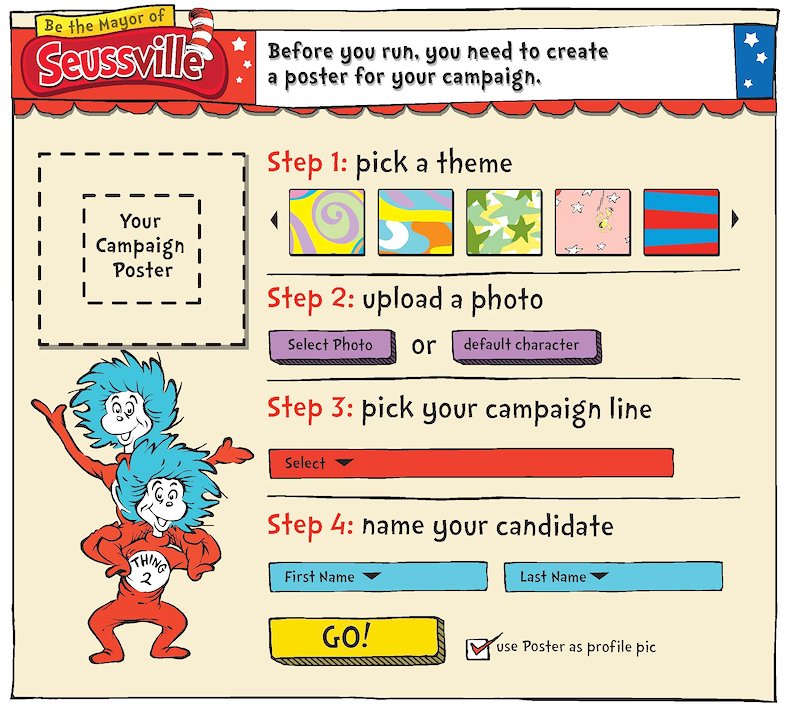 Integrating customizable posters, players could announce to their friends that they were throwing their hats into the ring, pursuing the Seussville Mayorship!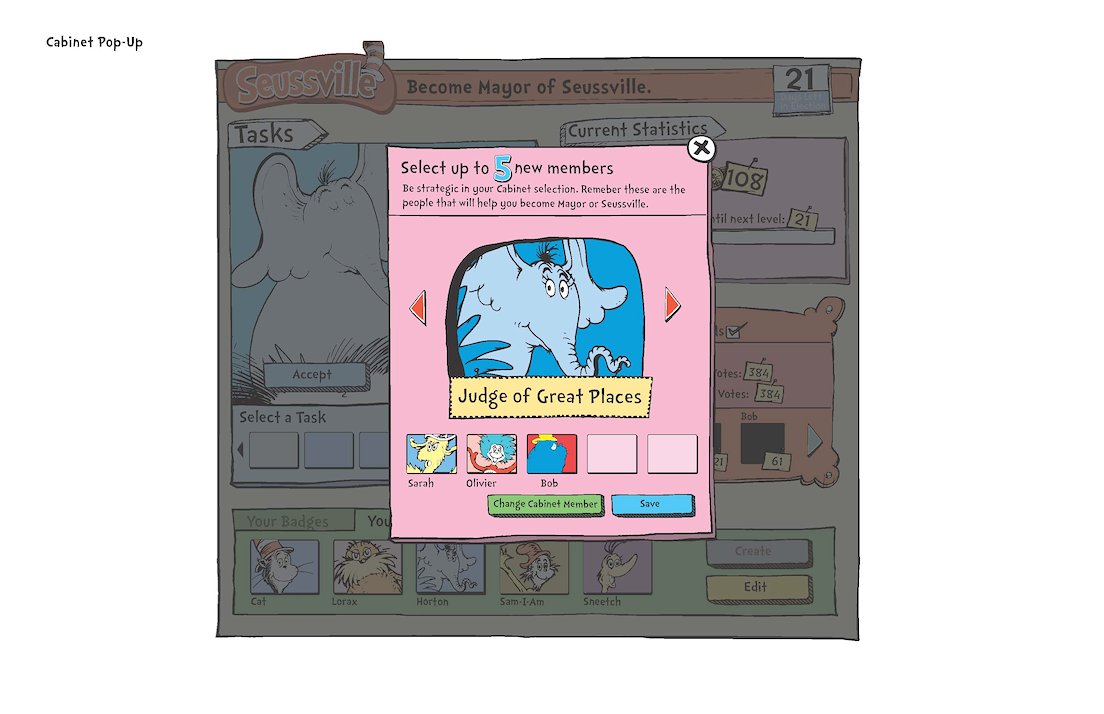 Each player got to choose actual Dr. Seuss characters to serve as their cabinet.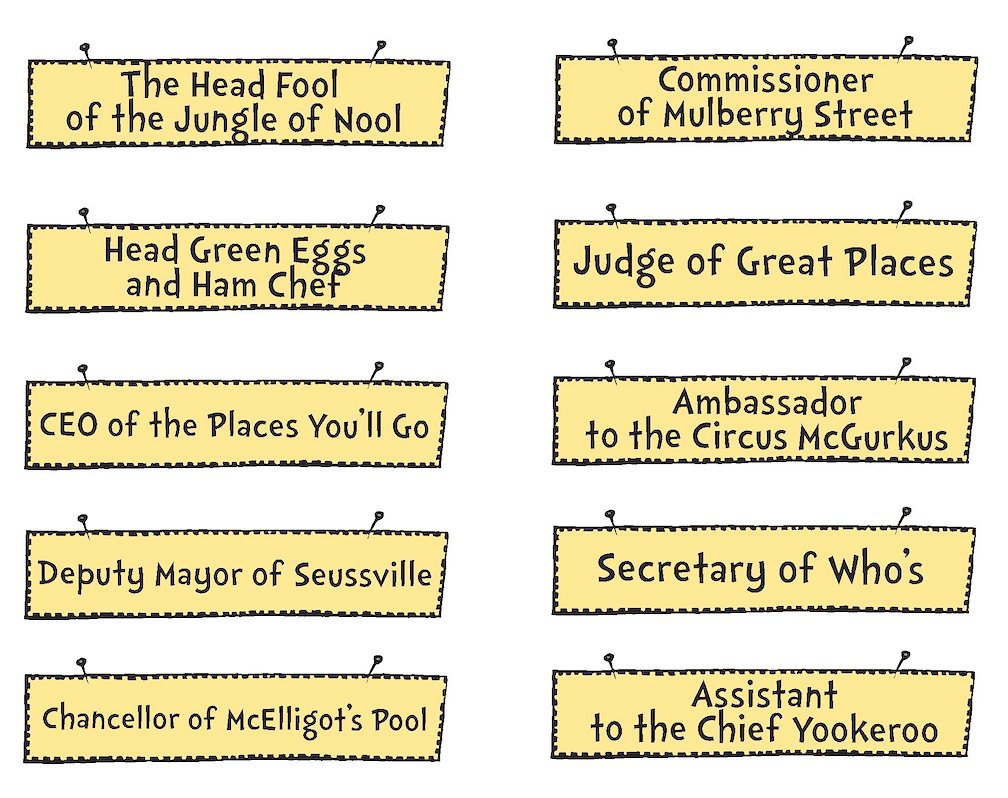 Cabinet positions were based on actual Seuss books or situations within various stories.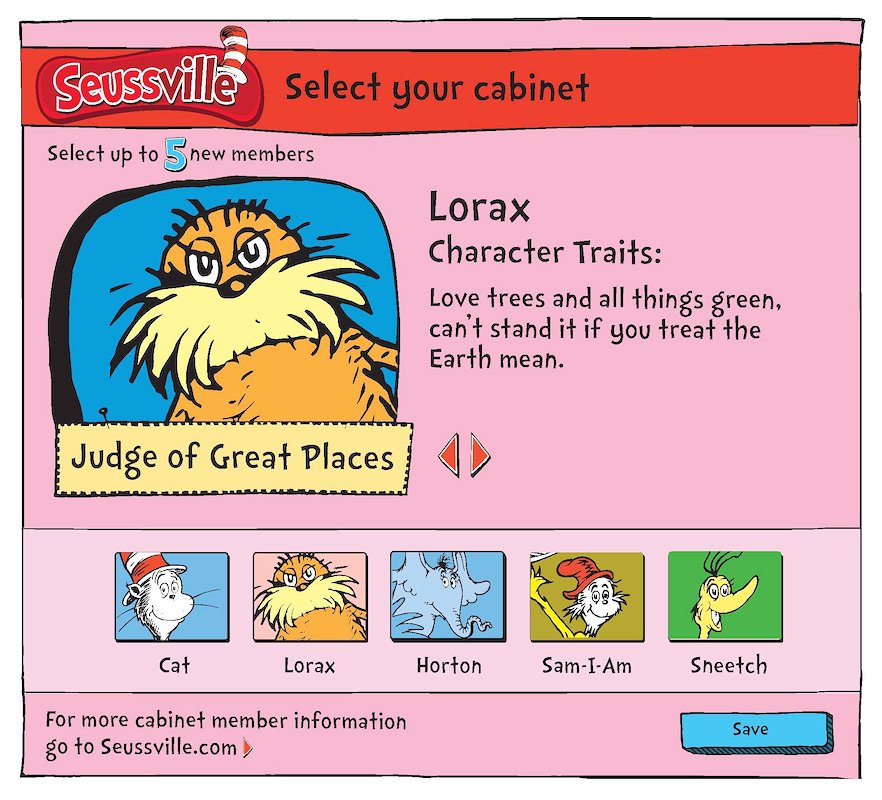 Characters were assigned Dr. Seuss type roles, assigned differently by each player.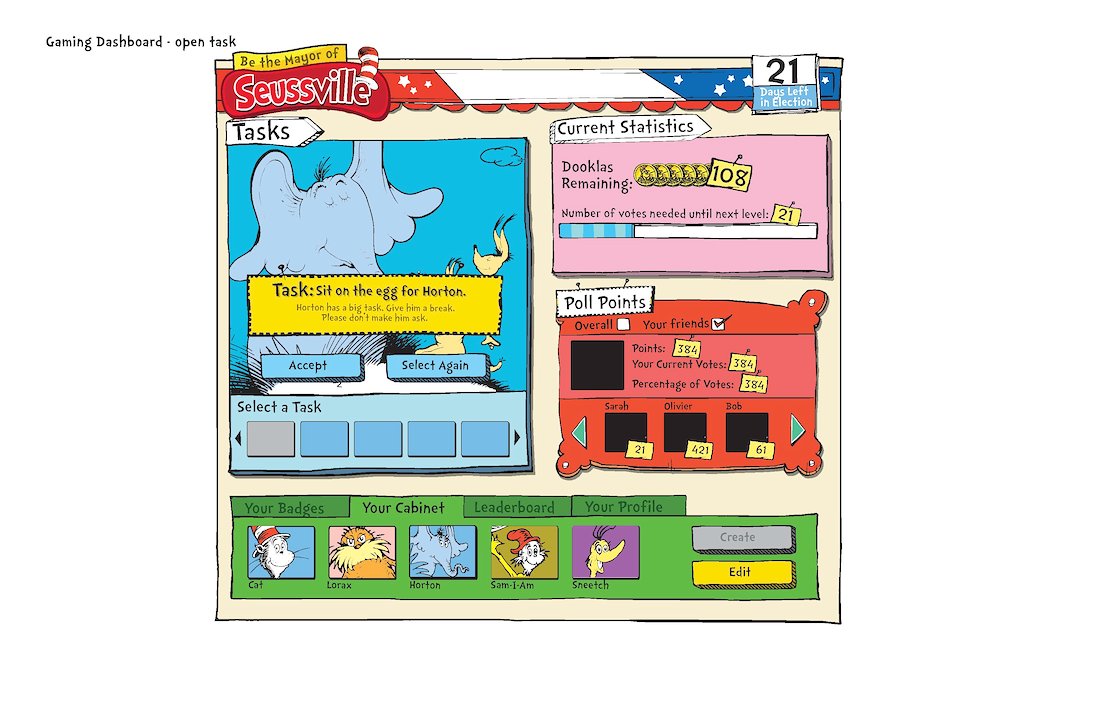 Every task tied into the story that the character was from. It helped to drive interest in the Dr. Seuss universe,if the player had not read a particular story, or it allowed them to remember what they loved about Dr. Seuss as a child.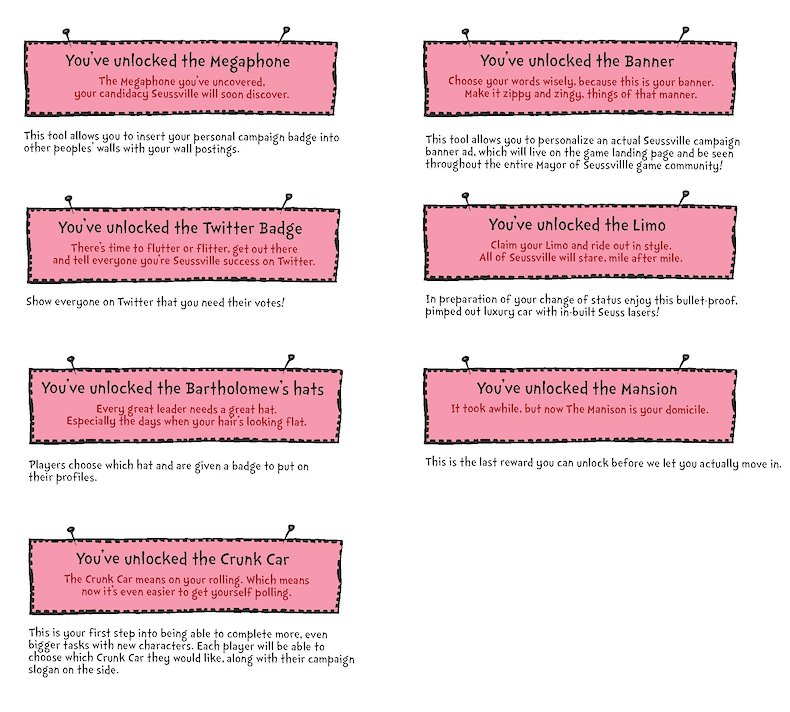 Along the way, players could unlock special bonus social prizes, allowing them to showcase to others on Facebook & Twitter what they had accomplished in the game.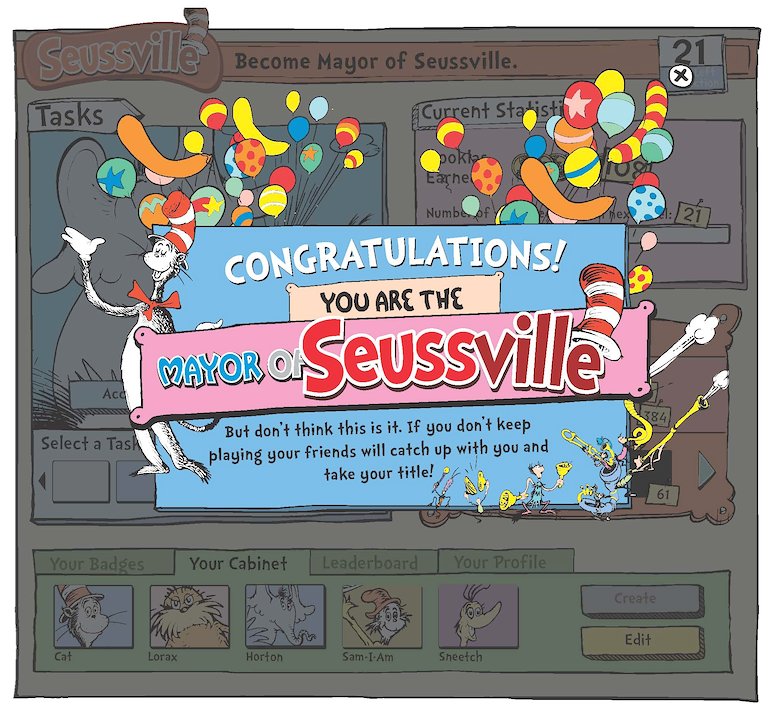 If players completed enough tasks throughout their campaign, the victory could be shared with the whole world on Facebook!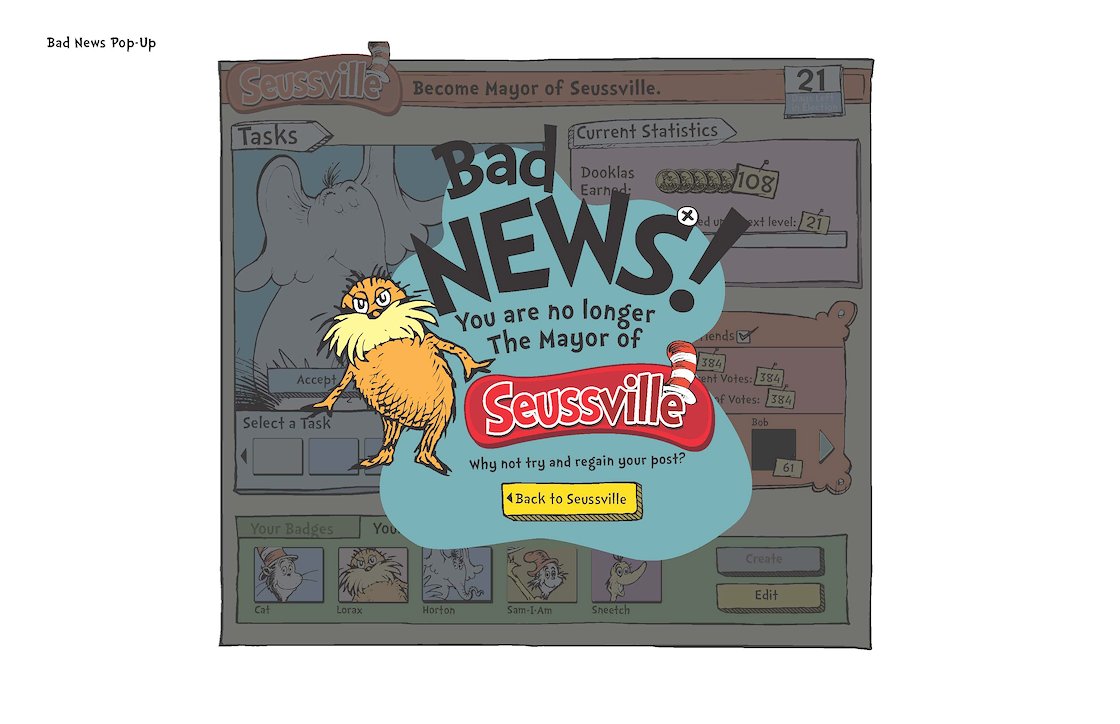 But, just because you win, does not mean you get to stay Mayor forever.