The Sixth Floor Museum
The Sixth Floor Museum stands on the actual site of the infamous book depository in Downtown Dallas. This project was built on the strategy that – "The drama of JFK's life lives on right where it ended."
These ads were created to announce an exhibit by renowned photographer Bob Jackson. Jackson was present on both fateful days of the deaths of not only John F. Kennedy – and also the shooting of Lee Harvey Oswald by Jack Ruby.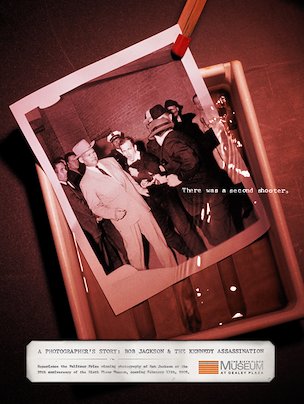 Seen by millions around the world, Bob Jackson managed to get the most famous shot of his career as Lee Harvey Oswald was shot by Jack Ruby.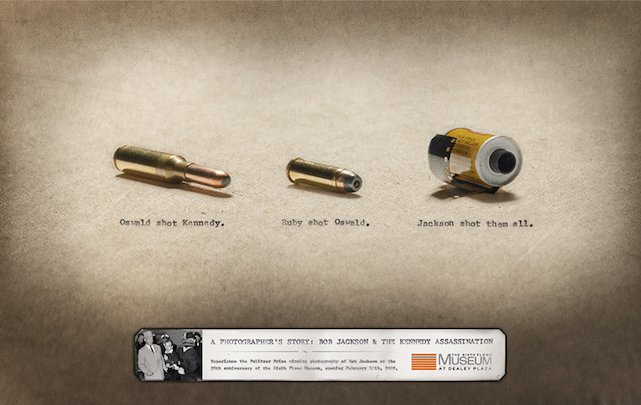 The tensions surrounding all aspects of JFK's life and death still remains on display within the walls of the Sixth Floor Museum.