RunOn! with Nike
Built upon the strategy that, "No one runs a race alone," these posters were a fun way to get high school students involved in Spike Night. Held at The Michael Johnson Training Center in Dallas, the event was a clinic to highlight the benefits of training properly.
Spike Night was an opportunity to feature Nike products and show a demonstration on running techniques from Johnson. Across Dallas in the weeks leading up to the event, the posters were distributed to high school track coaches so they could hang them up in the locker rooms of their team.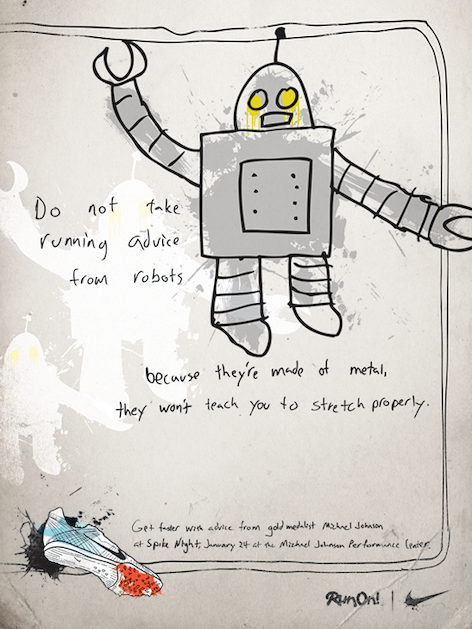 Fun, but direct & to the point about taking bad running advice.