Dannon Oikos
My time as an ACD allowed me to help lead a talented group of creatives in the Shopper Marketing and Promotions spaces for Dannon Yogurt. This work highlights a few of the ads/in-store pieces I've worked on for their Oikos brand.
Shopper Marketing, In-Store Tactics, POS
Associate Creative Director, Copywriter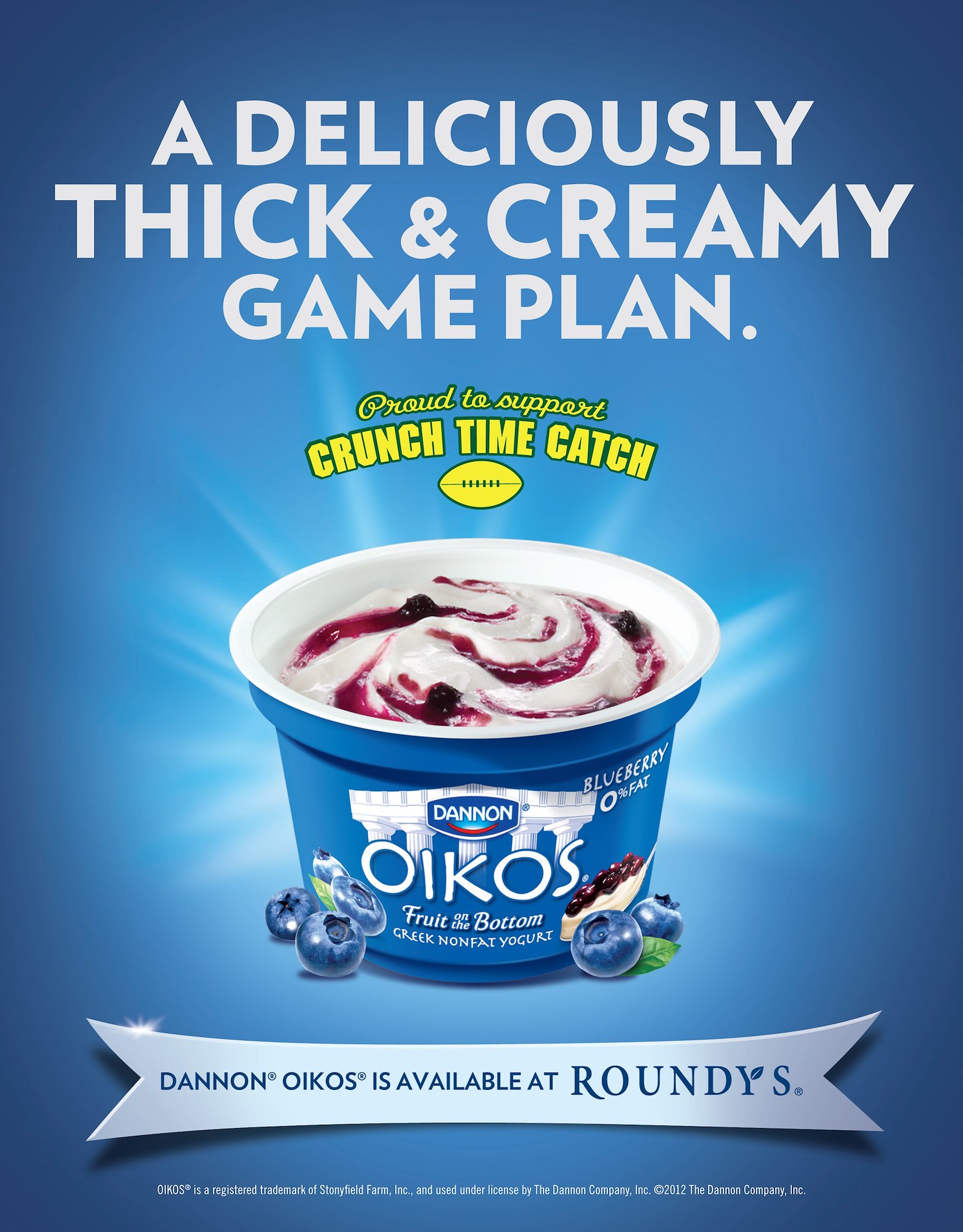 Dannon sponsors a promotion at Lambeau Field for The Green Bay Packers. This ad will run within programs throughout the 2012 season for Roundy's.

Shelf Blade for Nutrition Message (The "Good" Side).

Shelf Blade for Taste Message (The "Bad" Side).
Dual shelf blade in dairy aisle showcasing the two sides featured together.